a) ASP vs LSP
Define the differences between "authorized seller of poisons" and "listed seller of poisons" under the PPO
Definition of ASP: authorized seller of poisons (獲授權毒藥銷售商) means a registered pharmacist, body corporate or unincorporated body of persons that is authorized to carry on a business of retail sale of poisons (section 11)
Definition of LSP: listed seller of poisons (列載毒藥銷售商) means a person whose name is entered on the list (section 25) of persons entitled to conduct the retail sale of poisons included in Part 2 of the Poisons List
Differences between ASP and LSP
Drug classes: ASPs can retail all classifications of poisons provided the conditions stipulated by the legislation are satisfied. LSPs can only retail P2 drugs.
Premises: Each set of premises must be registered with the PPB and under the personal control of a registered pharmacist. There is no premises registration requirement for LSPs
Sales supervision: The sale of P1 poisons must be under the supervision of a pharmacist employed by the ASP. There are no sales supervision requirement for P2 poisons.
Register of ASP:
Name of ASP
Address of Premises
Name of pharmacist who has personal control of the premises.
Annual fee
List of LSP
List of names of people who have applied to sell P2 poisons from their premises.
Annual fee
Pharmacy logo: ASPs are allowed to use the official pharmacy logo, LSPs are not.
Relevant sections from the PPO:
Section 2: Interpretation for definition of ASP and LSP
Section 11: Authorized sellers of poisons (ASP)
Section 12: Premises required to be under the control of a registered pharmacist
Section 13: Registration of premises
Section 14: Annual return
Section 25: Listed Seller of Poisons
Pharmacy logo from PPR Schedule 8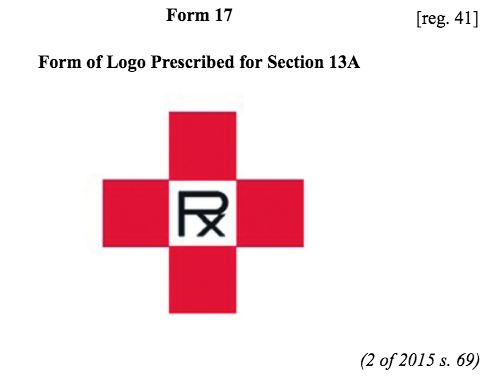 Complete and Continue